Android Pay: a new home for your payment cards
If you already use your phone for just about everything, Android Pay is the perfect solution to make it easier to pay in stores, in app or online. It is a quick and easy assistant which doesn't disappoint you. How does it work?
What is Android Pay?  
Android Pay was first announced by Google at its 2015 I/O developer conference and officially launched a few months alter on September 2015 in the US. Android Pay is a "successor" to the older Google Wallet which is still around but is mostly used by people to send money to others. Android Pai, on the other hand, is a full mobile payment system, designed to let people purchase items or services both online and in the real world.   
This system was launched first in the US, but it has expanded and now is available from banks and other financial institutions in other countries - UK, Ireland, Canada, Poland, Belgium, Singapore, Australia, Hong Kong, Taiwan, Japan, Russia and New Zealand.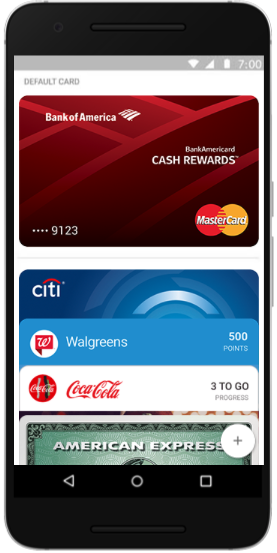 Source: Android.com.
 
How does it work? 
Android Pay uses NFC technology (Near Field Communication) which provides data transfer from one device to another via wireless transmission. An user stores their credit or debit card information to their Android Pay account, and when they want to pay for an item or service, they take their phone or watch and place it near the retailer's point-of-sale terminal. A signal send through NFC hardware send the payment information from the phone or watch to the terminal.
Android Pay can also be used on some NFC-enabled ATMs so users can get cash money from their bank account, again without having to pull out their credit or debit card.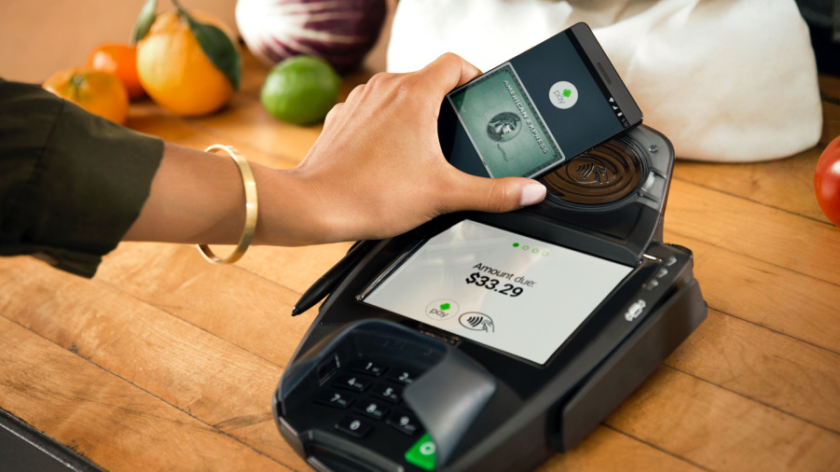 Source: Androidauthority.com.
 
How is Android Pay different from Apple Pay or Samsung Pay? 
The biggest difference between Android Pay and Apple Pay is that Apple's service cannot be used on Android phones or watches; it is only available on iPhones and Apple Watch devices. Otherwise, it works much in the same way that Google's service does, as both use NFC technology. 
The difference between Android Pay and Samsung Pay is that Samsung Pay support NFC-based terminals, but can also use MST (Magnetic Secure Transmission). Samsung has put in a magnetic coil inside some of its recent Galaxy smartphones, and the field created by that coil, combined with the Samsung Pay app, can be used to transmit payment signals to normal credit and debit card terminals.
 
                                                                                   Source: Android.com.
If you are interested in Android Pay, watch a short promo video:
 
Get in Touch with Us: 
Fill in this form, or, if you prefer, send us an email. Don't worry, we'll send you an NDA and your idea will be safe.