We are focusing on the Scandinavian market
Last week we had 10 business meetings in the northern metropolis of innovations and startups – Oslo, where we fight for new projects and cooperation with global businesses.
During our busy 3-day business schedule we've had important meetings with managers and employees of well-known organizations of strong names, such as Norwegian Air Shuttle, OSM Aviation, University of Oslo, Oslo Metropolitan University and others. What surprised us the most, was the discovery that many people still don't know the augmented reality and virtual reality technologies. All our meetings have assured us that the technological path that Touch4IT is taking – focus on blockchain, chatbots, augmented reality and mobile apps – is the right path to take, as these areas are still regarded as innovations, even in Norway.
We've also gotten to know five Slovaks, who have worked their way up as skilled employees and enterpreneurs in Norwegian companies. They've explained to us how it works in Norway - that in order to start a business you need a person who's good at Norwegian, you need to recognize the country's effort to be digitalize, and get used to the long nights and short days in winter. It also takes some getting used to the rain - in some areas of Norway it rains for more that 350 days in a year and that people often clash their broken umbrellas, destroyed by the wind, against public lightning on their way to work.
We have realized that Oslo is only 4 hours away from Touch4IT (the drive to Schwechat, the flight and the train to the centre), that its nature is beautiful, there are lakes and trees at every corner and that the Norwegians are very nice and helpful. We've experienced 17 hours of sunlight in one day, and although we had no time for sightseeing, we managed to see the main monuments of Oslo.
 
In front of the Royal Palace
The Nobel Peace Center
Michal standing next to the Grand Hotel
Statoil ASA Building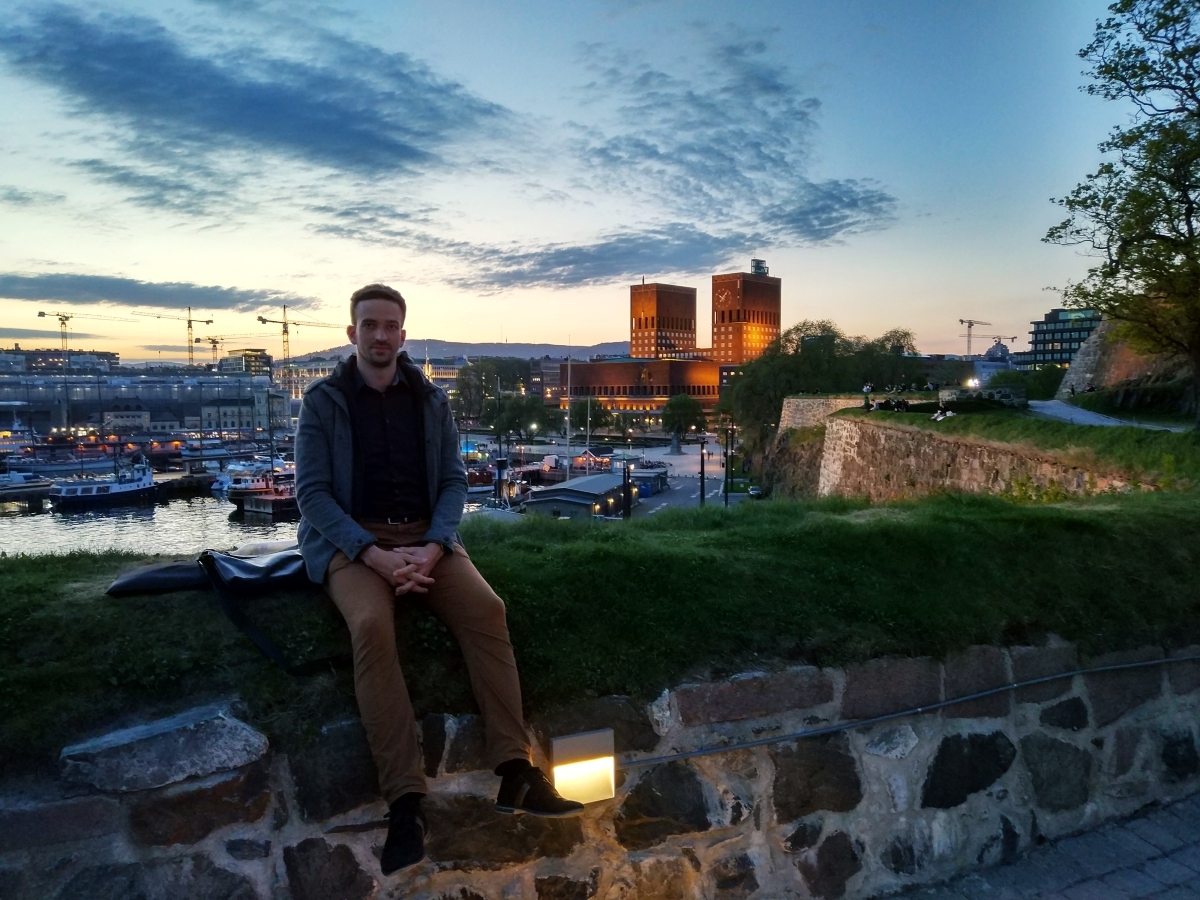 Matej sitting on the walls of the Akershus Castle
Norway is one of the great challenges for any enterpreneur, it's a bit of an alternative to the North-Amercan market. Considering the nature of its people, the environment, market potential and investments, we evaluate it very positively.
Keep your fingers crossed for us in the conquest and winnig of new projects and new business partnerships in this region.
Get in Touch with Us: 
Fill in this form, or, if you prefer, send us an email. Don't worry, we'll send you an NDA and your idea will be safe.